How to work with audio recorders and sound detectors
To record someone's conversation or lesson with that audio recorder is not that complicated task. We can even get to someone's secrets quite easily and fully effective as it is. And all that's just a touch of a button away. In this case, when the audio recorder has a sound detector, simply press the power button and leave it somewhere. The moment the detector hears a voice or sound higher than given minimum limit in decibels, it will turn on the recorder and it will begin recording everything you want to hear about.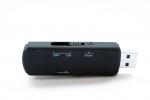 Audio recorder with voice activation
Price: 25.95 €.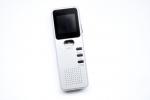 Dictaphone
Price: 35.95 €.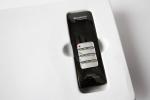 Audio recorder with bluetooth
Price: 72.95 €.
Due to the fact that the compression of audio files is stronger and does not require much space, the space of 4 GB can record about 70 hours. Quite enough to save your lectures for example or even the occasional conversations. This device is something a really good quality thing and very usable when we need an extra pair of ears, and another brain to remember what's been said. Then as a regular flash drive, the recorder can be connected to the computer and you can listen to the audio files or something interesting, to learn your lessons or the prelections for the upcoming exams. Join us to find your audio recorder that will help you record many important conversations.