Detectors and spy equipment - can these be reliable?
Yeah, pretty much they can be and even prevent someone from interfering with your personal life. With the detector will be able to detect hidden cameras, taps and alarms, if of course anyone has done a very clever job putting them in a place where he can observe or hear your location. To actually detect a listening device or camera you just have to set the frequency at which any camera might broadcast and walk past all corners in the area to see if there's something secret. When the detector detects something an audible signal will inform you that the detector has found something.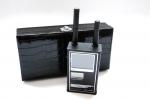 Scanner for wireless cameras
Price: 486.95 €.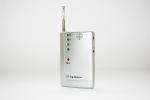 Detector for hidden wireless cameras and listening devices
Price: 18.95 €.

Detector for finding hidden cameras and bugs
Price: 51.95 €.
Many of these devices have the ability to detect mobile networks, which means that if someone left his phone to record then you will be able to find it easily. Usually the power comes from the battery, so at any time you can change them. Choose from our wide variety of detectors, hidden cameras and devices that give you peace of mind and reliability that your home really becomes your fortress.